published on Jan 03, 2013 by Filippo Diotalevi
| | |
| --- | --- |
| I don't remember where I got the suggestion to read this book; it must be something related to my quest to find books that talks about the foundations of technology, rather than about the latest and greatest tool. Anyway, somewhere I found a link to this nice little book, and I'm glad I did. | |
You can think about Code: The Hidden Language of Computer Hardware and Software
as an Introduction to Electronic university course, given by a professor that actually cares about his students. Weird, I know.
(... continued ...)
published on Oct 02, 2012 by Filippo Diotalevi
A few useful (mostly for myself) notes after Strata London 2012.
As other people there noticed, quite a disappointing conference. Not just for the appalling location (note for organizers: hosting conferences in hotels is almost always a bad idea), but because all the topics of the conference felt, at least, three years old. Some of the things missing:
Graph databases, not a single mention
Real time analytics and machine learning: too little. Three related talks, no mentions to Storm and alternatives
No talks on R and related technologies?
Very little on data visualization (mostly driven by The Guardian and Tableau)
On the other side, too much of...
Hadoop everywhere! I do understand many of the sponsors were Hadoop "resellers", but so many talks?
Non technical talks.
Rant
I don't really know who started this trend of having non-technical, "cultural", "i will surprise you with my precious insights" kind of talks at technical conferences. I admit that at times it may be fun, even interesting, like when Bob Martin goes into details explaining how black holes work. However, isn't it boring when you see that happening at every single conference?
Do we really need three talks talking about Turing, Babbage and co, and what Big Data was like 50 years ago?
After the moanings, a list of the few discoveries that are worth a second look (... continued ...)
published on Aug 06, 2012 by Filippo Diotalevi
After a few weeks of intense work sharpening my R skills, I figured it was about time to start pushing out some code. One of my favourite blog is the awesome Spatial Analysis, so why not starting with some maps?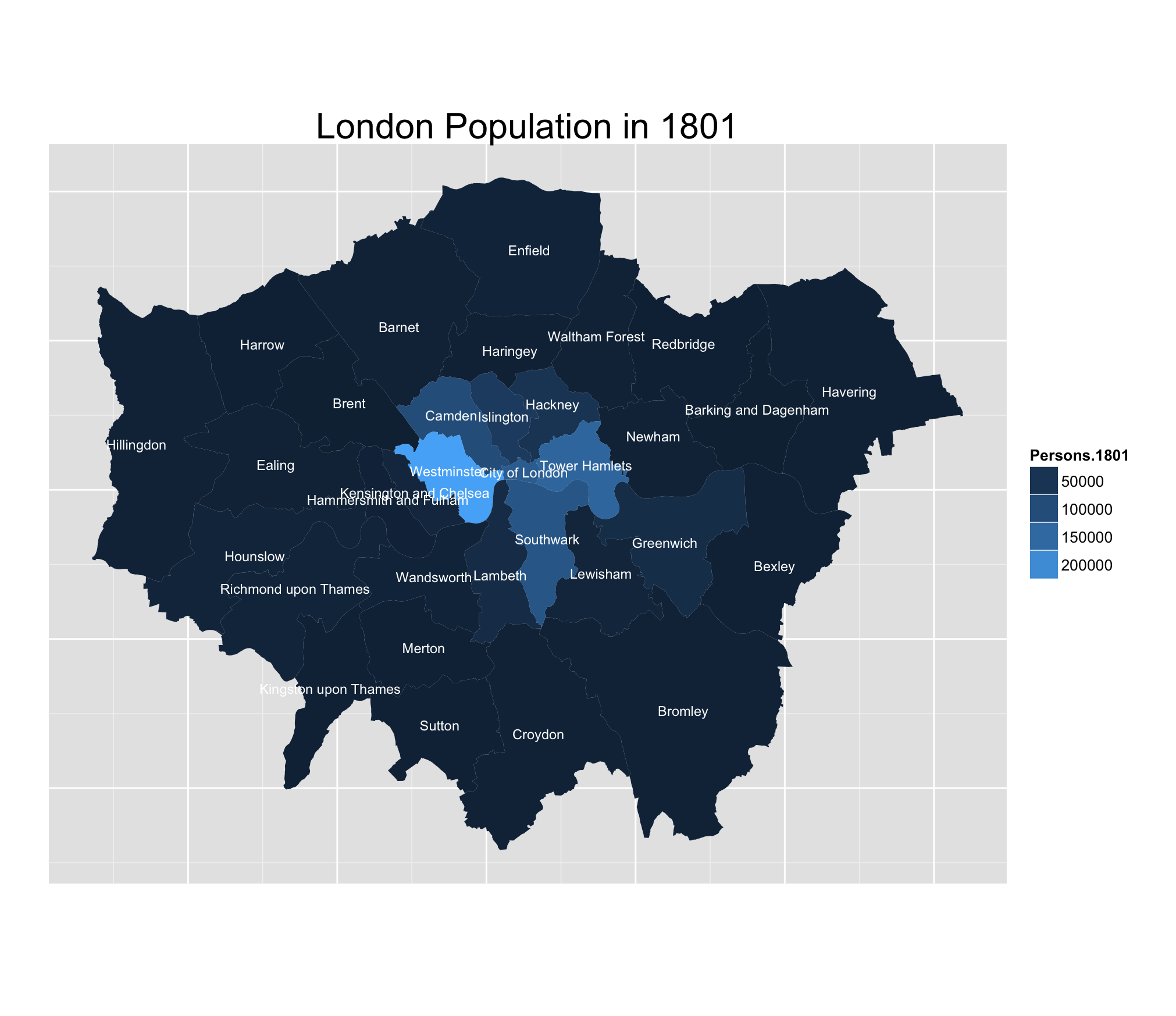 The maps displayed in this blog post are the combination of two distinct datasets:
The UK "Boundary Line" dataset, downloadable (after a tricky and tedious procedure) from this website
The Historic Census dataset downloadable from the London Datastore website
(... continued ...)